What a good day.
Get up, see a great sunrise.

Get to our workout location, and hammer out a solid 2 1/2 hour 40 mile bike ride. I was tasked with leading the advanced group. Well, being a mentor, having done this once before, and being asked to lead the advanced group - well, that doesn't mean that I take a leisurely stroll. That means I lead a pack of fast, eager cyclists - some of whom did raced a 5 hour 20 minute 109 mile Tour d'Tuscon ride! Woof, as if to say the ride wasn't tough enough, we finished the ride with going up the INSIDE of Torrey Pines state reserve. Follow up with a 15 transition run. Proceed to pig out on any food placed in front of me!

I came home, and knowing that San Diego was finally getting our first real northwest swell of the season, I of course had to snap a few snaps of the surf!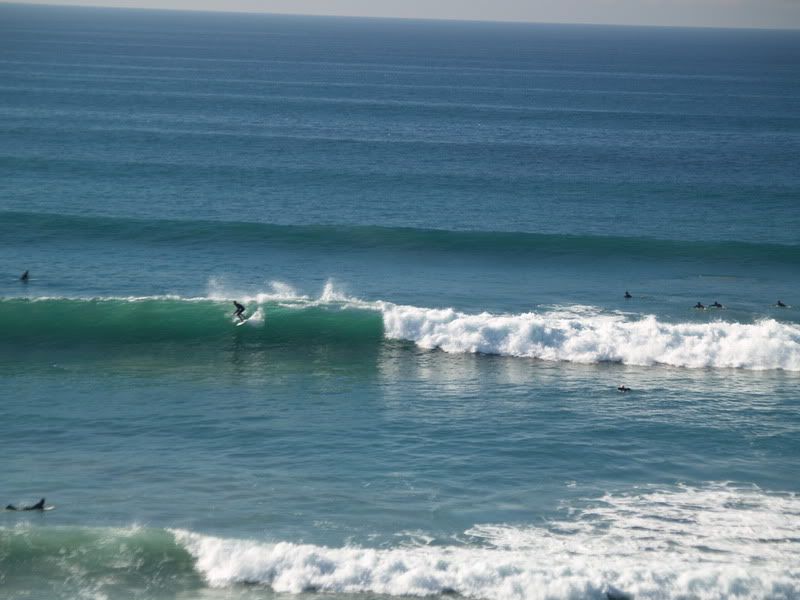 I come home, and the Ironman Championship is on NBC. No, not the 17 hour event, but an abbreviated 2 hour version that details the drama and competitiveness of the pro's, the lifelong dreams of average people just to finish this glorious event, and these 4 inspirational stories:

David Rozelle -- While in Iraq, commanding 140 troops of the 3rd Armored Cavalry Regiment, Captain David Rozelle lost part of his right leg when a landmine exploded under his Humvee. With intensive rehabilitation, as a below-the-knee amputee, Rozelle returned to active duty and an active lifestyle. After completing the 2004 San Diego Triathlon Challenge, he became a mentor in the Challenged Athletes Foundation's Operation Rebound Program and set his sights on the Ford Ironman World Championship in Hawaii.

David Samson – As President of the Florida Marlins Major League Baseball Team, Samson was inspired to complete an Ironman after watching the 1995 Ironman broadcast. His lifelong dream became a reality this year while he raced to raise money for two charities close to his heart, the Challenged Athletes Foundation and the Florida Marlins Community Foundation, an organization that promotes educational, athletic, health and community service programs with a particular focus on South Florida's youth.

Jon Blais – Blais completed the 2005 Ford Ironman World Championship despite being diagnosed with ALS, also known as Lou Gehrig's disease. This year, Blais returned to Kona to celebrate the athletic accomplishments of new supporters of "The War on ALS."

Sister Madonna Buder – At 76 years of age, Buder holds the title of the oldest female finisher of the Ford Ironman World Championship and also became this year's last official finisher with a time of 16:59:03. (yes, that's 57 SECONDS before the final cut off time!!)

Rick and Dick Hoyt: One of the most inspiring stories of family, dedication, and surpassing what you thought of human limits of endurance and love: www.teamhoyt.com

I am man enough to admit that I actually did hold back tears on multiple occasions during this broadcast.

Follow up with a great sunset: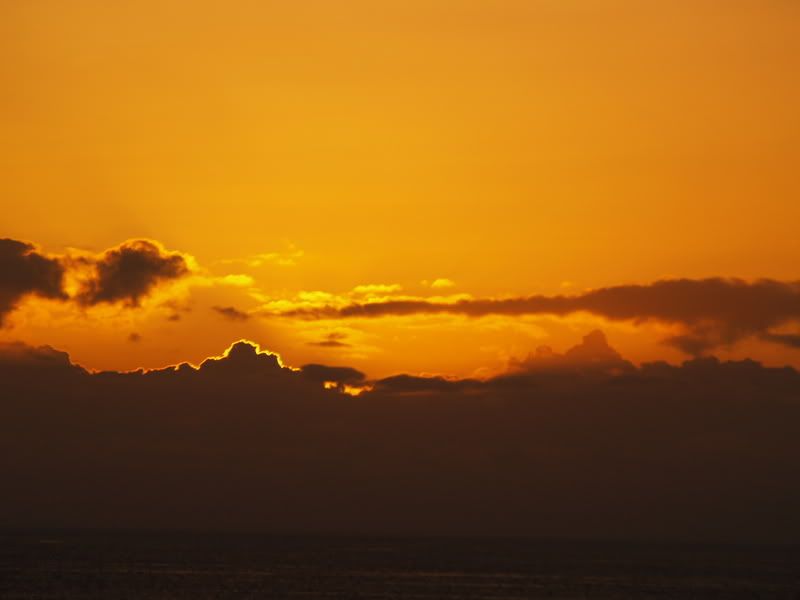 And as I sit here on my couch at 930pm on a saturday, absolutely destroying half of a pint of ben and jerry's coffee heath bar crunch with enormous heath bar chunks, I sit back and realize... life is good :)

******************************
Man, this first month of training, mentor, fundraising has literally turned my life upside down!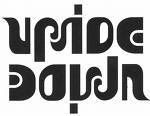 I am starting to get both my speed and endurance back, but let me tell you, after workouts like I did today - I am spent. Like I said before, I am now relegated to the couch on a saturday night eating ice cream and somehow, loving every second of it!
********************************
Someone asked me if I would ever consider doing an Ironman one day. The answer is yes. I am willing to commit to a training plan to get me to finish a 2.4 mile swim, 112 mile bike, and 26.2 mile marathon run. When? Maybe 2008. Why? Many reasons. I'll list a few:
As it's told, doing an Ironman pushes you to, and past, what you thought was possible

You learn a lot about yourself - I have always thought that being out of your comfort zone or pushing yourself to the limits really shows you a side of yourself you didn't realize existed

The Ironman is so much more than a triathlon race. If you look at the bullets above - it is quite obvious

People like Jon Blais, Rick and Dick Hoyt have done it - and they have huge physical challenges against themselves

It is the ultimate test of triathlon

I said last year that I'd never do one

A few years ago, I never knew what a triathlon was

Because I am holding Jeff Hartnett to doing one with me one day

This video:





and these don't even get into the reasons why I even do what I do...