Triathletes are weird people. We like pain. I mean, what kind of normal human being LIKES pain? I can't think of many, or any at all. I am not talking about the pain of a muscle cramp, or a sports injury like a muscle pull, or something worse.
I'm talking about a tough workout. One that is not done at a leasurely pace, or just a spin around the block.

Not only do we like it, but we go searching for it, like we can go to the nearest store or street corner and get some. "Excuse me sir, where can I get some pain" "It's 2 aisles down, and we are having a sale - it's free! Don't worry, there is plenty over there too!" "Woohoo!"

I talked to my first mentee last night, and was telling her about the rigors of training. She comes from an athletic background, field hockey in college to be more specific, which is no easy sport. As we were talking, she said the words I was shocked, but, for some odd reason, I was excited to hear:


Colleen: "Yeah, I like pain"
Ryan: "Wait, did you just say you like pain?"
Colleen: "Yeah, I dont do field hockey anymore, and I miss the pain! I miss the practices, and the games"
Ryan: "Colleen, I am gonna go out on a limb here and say you are really going to like triathlon and training. I like pain too, and thats one of the reasons why I stuck on the sport!!!"
Colleen: "haha! That's awesome! I can't wait!"


Someone once said "Pain is just weakness leaving the body".

To an extent, that is certainly true. For anyone who has been in good physical shape, stopped, and tried to get back into it - it is hard!!! (We wont talk about the very lazy/lackluster of a 6 week "off season" that I just experienced :) Doing a workout that hurts makes you stronger. Take a torrey pines hill repeat workout for example. Geeze, no ones like climbing that hill. But to do repeats up it? Ouch. So you do them, and then you finish. You say it was tough, but you're really glad you did it. Then you do a hilly bike ride next week, and you say "bring it on! I'm not scared of hills!". It is now where you can realize that weakness has left the body.

Then you realize that the hilly ride you just did on Scripps Poway Parkway wasn't that hard. And then all of the sudden, it hits you: "I like pain".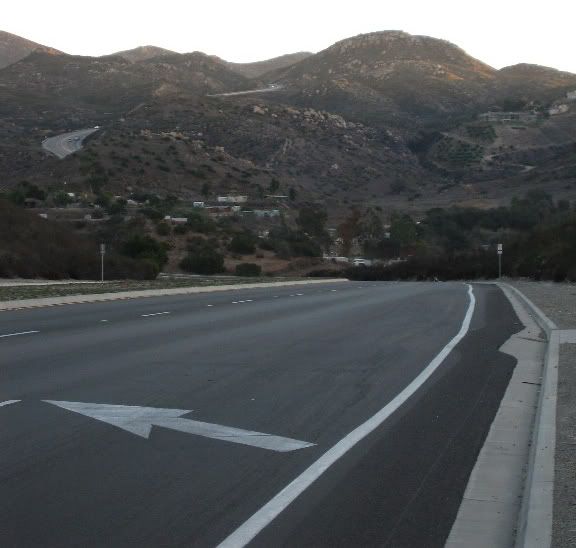 That arrow is for the weak to turn around.